NeuroScience Services
Baylor St. Luke's Medical Center is committed to developing the NeuroScience Center at Baylor St. Luke's Medical Center. A natural complement to the Texas Heart® Institute at Baylor St. Luke's Medical Center, the Neurosciences Program takes a comprehensive approach to evaluation, treatment and long-term management of neurological diseases while providing the expertise of leading neurologists, neurosurgeons, neuroradiologists and neurophysiologists.



The NeuroScience Center physician leadership team, comprised of nationally and internationally renowned specialists, leads a core group of sub-specialists in neurology and neuro-specialist staff. All teams collaborate to bring the greatest and latest in state-of-the-art, high quality, compassionate patient care.

Baylor St. Luke's Medical Center houses specialized neuro-specific clinical units, which include a 20-bed Neuro-Intensive Care Unit, a 42- bed Neuro Acute Care Unit and dedicated Neurosurgical operating room suites. All of the Neuro-specific units have RNs that are NIH Stroke Scale certified. Interventional Neuroradiology at the NeuroScience Center has garnered international recognition for cutting-edge technology in the prevention and treatment of neurovascular diseases.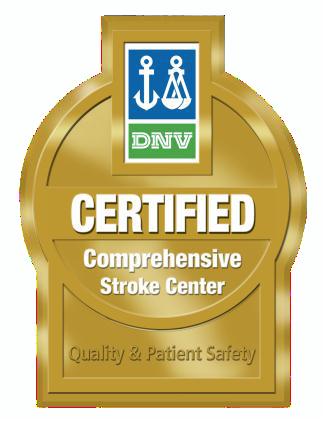 The Neurovascular Center, launched in 2005, offers multidisciplinary expertise from renowned interventional neuroradiologists. Neurointensivists, neurologists and neurosurgeons all work collaboratively with the neurointerventional radiologists to offer many treatment options for neurovascular disorders. In addition, they also work closely with internal hospital specialists to utilize diagnostic capabilities. Baylor St. Luke's Medical Center is the first in Houston to utilize CyberKnife® in a clinical setting for treatment of intracranial tumors and continues to offer new hope to patients who have surgically complex tumors.

The NeuroScience Center at Baylor St. Luke's Medical Cetner has created the Stroke Partners Network to collaborate with hospitals throughout Texas to provide 24/7 clinical stroke expertise. The Network provides a consultation service for the treatment of acute stroke patients by utilizing cost-effective and evidence-based protocols that maximize clinical outcomes and improve overall patient care. 

Neurophysiology Services by the NeuroScience Center include young adult, adult and geriatric testing of the brain, spinal and peripheral nervous system. The Neurophysiology laboratory is staffed by neurophysiologists and neurologists certified by the American Board of Psychiatry and Neurology, with added qualifications in Clinical Neurophysiology and by the American Board of Electrodiagnostic Medicine.